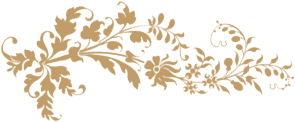 Weddings at the Inn at Oneonta
---
Weddings at the Inn at Oneonta
Imagine arriving at The Inn at Oneonta to celebrate the most romantic day of your life. You take a moment to breathe in the fresh air as you watch the boats breeze by. You take a walk, overwhelmed by all the history and beauty Oneonta has to offer. All the planning is complete and you are about to embark on a new chapter in your life. You have been waiting for this day your whole life; the day you will marry your one true love.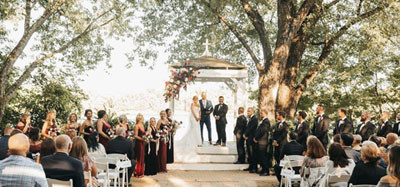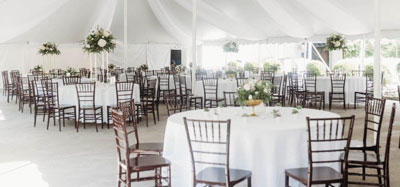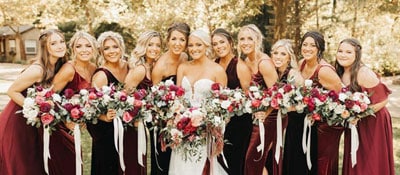 The bride – gleaming with excitement, starts her day at The Inn surrounded by her bridesmaids. Her future husband and his groomsmen bond in the train station. Your photographer is ready to capture all the special moments this day will offer.
Whether you choose to marry your soul mate in the onsite chapel or in our gazebo overlooking the Ohio River, both options offer a peacefully unique and beautiful setting.
Next, you continue your evening past the train station and onto our high peaked cathedral tented reception area. Your guests are sipping cocktails and enjoying a delicious meal. The band starts playing your favorite song and you find yourself surrounded by family and friends. They're all here to celebrate this special day with you.
Congratulations and welcome to The Inn at Oneonta. Let us make the beginning of your journey together an event you, your family, and friends will always remember. Experience the elegance of a one of a kind, remarkable, romantic wedding venue. Be our guest, and let your dreams be fulfilled by our enchanting environment for a celebration of new beginnings.
Wedding Amenities
2023 and 2024 Rental Rates and Amenities
Food & Beverage Charges are Additional To Rental Rates and Amenities
Food & Beverage is handled exclusively by Be Creative Catering
For more information or a viewing of the property,
Contact Michelle at 859-586-4201 or [email protected]
Standard Wedding Amenities
Weekend Rental:
(Noon on Friday-Noon on Sunday)
$14,000 April/May/June/July/August Dates
$16,000 September/October Dates
Use of the Following:
Property Rental noon on Friday-noon on Sunday
Use of Historic Home (sleeps up to 12)
Use of Guest House (sleeps up to 6)
Use of Cottage (sleeps up to 2)
Use of Train Station (excluding Train Station Suite)
High Peak Cathedral Tent/Round Guest Tables /Mahogany Chiavari Chairs for Reception
White Padded Garden Chairs for Ceremony
Parking/Ground Attendants during event
Sunday-Friday Rental:
(Single Day 10am-midnight)
$6,500 April/July/August Dates
$7,500 May/June/September/October Dates
Saturday Rental:
(Single Day 10am-midnight)
$7,500 April/July/August Dates
$8,500 May/June/September/October Dates
Use of the Following:
Property Rental 10 am – Midnight
High Peak Cathedral Tent/Round Guest Tables /Mahogany Chiavari Chairs for Reception
White Padded Garden Chairs for Ceremony
Parking/Ground Attendants during event
Use of Cottage and Train Station
Use of Train Station Suite